North Charleston Rotary Club Donation
The North Charleston Rotary Club presented a check for $1,045.00 to Patriots Point Foundation President, Phyllis Sheffer.   The donation will help with programs that Patriots Point  Foundation sponsors at Patriots Point Naval & Maritime Museum.  The funding is a result of money raised by North Charleston Rotary Club during the past Duck Race.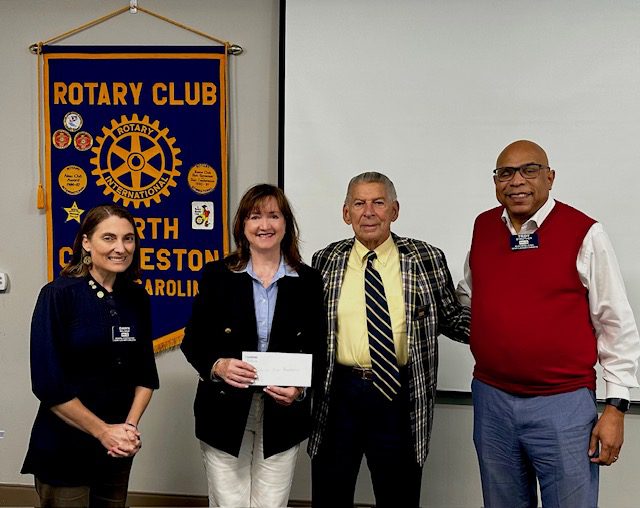 Photo from left to right is Club President Dawn Balsam, President Patriots Point Foundation Phyllis Sheffer, club member Buddy Milligan and Foundation Chair Kevin Isaac.  

The Patriots Point Foundation would like to thank Buddy Milligan for making this happen.